Nowadays wedding photographers in Peterborough have considerable experience when it comes to Asian weddings, and Oliver Photography is no exception. We are able to provide a comprehensive wedding photography service for Sikh, Hindu and Muslim weddings. Asian weddings tend to be very large and complex events and wedding photographers need to be very professional and experienced to capture the day in all its colourful facets. All photographers know that these occasions involve a great variety of different customs, ceremonies and rituals. These traditions have a very long history and carry great meaning and religious significance.
Please take a look at our Asian Wedding Photography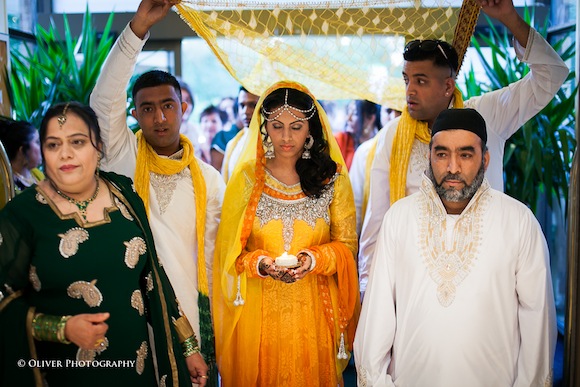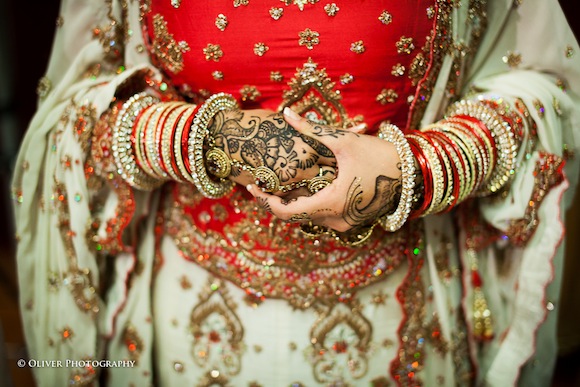 A wedding photographer needs to ensure that all the key moments of the wedding are captured and this is something that Oliver Photography take very seriously. Having a record of the day on DVD is also a good idea, because there is so much going on around the bride and groom they are likely to miss much of what takes place and will want to look back on it later.
It isn't only the wedding photographer who needs to be aware of all the complexities of an Asian wedding. The bride and groom might need to do their research too to make sure the required traditions are included to satisfy the expectations of family and friends. Fortunately, there is a wealth of information online to help them plan their wedding. Specialist companies exist to cater for every cultural requirement, whether it be traditional costumes, hair styles, food, flowers or music.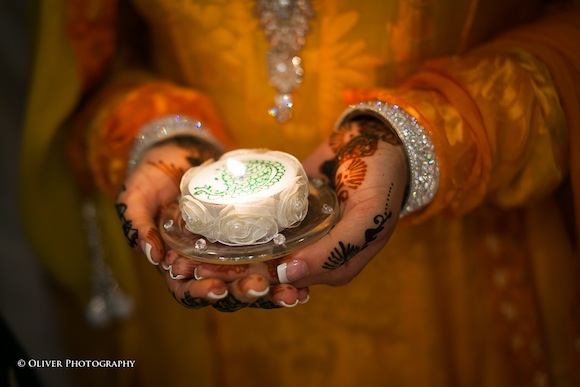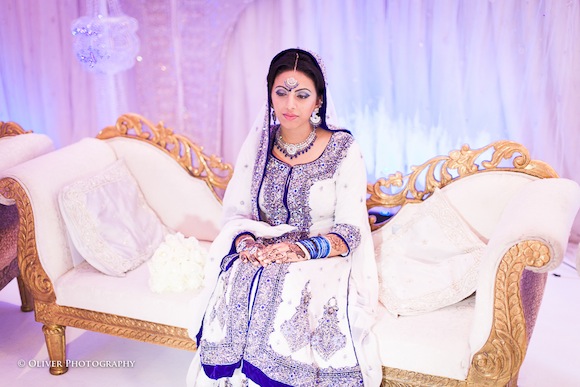 As a reportage wedding photographer I have seen many Asian weddings where the bride and groom have merged older traditions with newer ones to create a splendidly rich and unique wedding. Asian weddings are not only very large they tend to be very long as well. They can last three days, with the main ceremony and reception taking place on the third day. The receptions are always very lively and colourful with many guests, all wearing bold, bright colours. The women will have eye-catching, lavish jewellery and beautifully styled hair. Wedding photographers can take plenty of excellent photographs at this point while they enjoy the mix of traditional and modern music.
I have noticed that everyone seems to get up and dance at these lively Asian receptions. I often think I'd like to join in, but I have a job to do and I find that my reportage-style wedding photography really comes into its own here. The end result is always a superb collection of stunning wedding photographs the happy couple will be proud to share with family and friends.