This venue stands in sixty-five acres of parkland, overlooking Rutland Water. It is licensed for civil ceremonies and has all the facilities needed to cater for large or small weddings. The Edith Weston Suite has its own ceremony room, reception room and banqueting room, so you can enjoy your whole wedding day in this setting from start to finish. It can accommodate a wedding breakfast for up to 160 guests and an evening buffet of up to 200. The Lakeview Suite is for smaller wedding parties but is still a delightful setting for a wedding breakfast and evening buffet. Your civil marriage or partnership ceremony can be conducted in the Egleton Ceremony Room and your subsequent drinks reception can either be held in this room's bar area or outside on the private terrace. Eighty guests can be catered for at the wedding breakfast.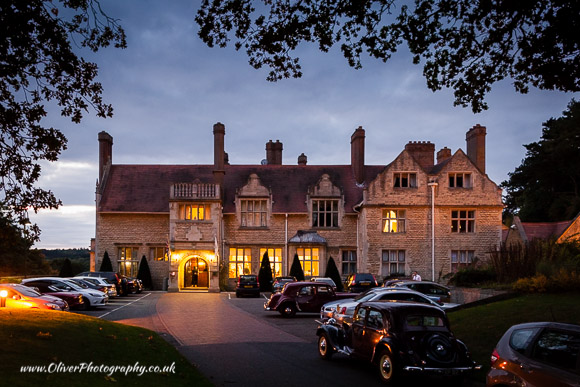 There is a room hire charge of £700 for the Lakeview Room but this includes many extras, such as the services of a master of ceremonies, place cards, white linen tablecloths, and a double room for your wedding night. The Lakeview Room holds up to 120 guests for an evening reception and music can be played until 1 a.m., thanks to the secluded location of the hotel. The bar itself remains open until the same late hour.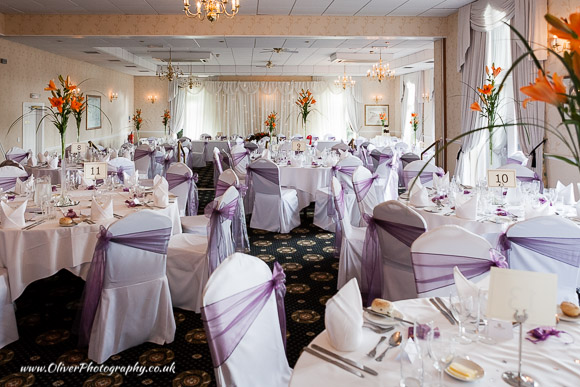 The Osprey Restaurant is another room perfect for a daytime wedding and can hold up to sixty guests, but is only available until 5 p.m. The adjoining Rutland Room is licensed for civil ceremonies. The hotel also provides a choice of reception and buffet menus and drinks options. An oasis of relaxation and tranquillity, this venue benefits from its private location and has stunning views of Rutland Water and the surrounding countryside, making it a romantic setting for your special day.
You can rely on the experience and advice of the hotel's event co-ordinators to ensure that everything runs smoothly and know that your requirements will be honoured by dedicated staff. There is also a spa on site should you wish to take advantage of their pre-wedding package and have your hair and make-up done. Should any of your guests wish to stay in the hotel, there are sixty-six rooms and the hotel frequently offers discounts for weekend bookings.