While there are undoubtedly many luxurious, expensive and sought-after wedding venues in the Peterborough area, there is something wonderfully traditional and British about celebrating your big day in a village hall. Very often less is more, and the simplicity and informality of the setting can create and atmosphere of fun, with people not afraid to let their hair down and get into the party mood. Bedford Hall is one such place. It is the main building in a complex of buildings originally designed as part of the redevelopment of Thorney by the Duke of Bedford in 1848. The buildings were fully refurbished in 1981, when the main building was dedicated entirely to community use. It has since seen many a wedding, conference, party and village fair.
The buildings are Jacobean in style and comprise the North Level Drainage Board, the fire station, Thorney Society's Heritage Museum, and several small businesses, as well as Bedford Hall. Thorney village itself is about seven miles from Peterborough, within easy reach of both the A1 and A47. Your guests will have no problems finding a place so centrally located.
Don't make the mistake of thinking that a village hall such as this will have only very basic facilities. Bedford Hall has a large kitchen and a fully licensed bar. It also has a lounge that can hold up to sixty people, while its larger main hall can accommodate 200, or 150 people if seated for an event, such as a wedding breakfast. This larger hall is ideal for an evening reception that includes music and dancing.
Naturally, being a community venue, there is disabled access and ample off-road parking. There is space outside for a canopy, and plenty of grassed area for those essential wedding photographs – which will benefit from having this historic old building as a backdrop.
Bedford Hall is licensed for civil marriages, civil partnerships and the renewal of vows. There is also an experienced wedding organiser to help you plan your wedding day down to the smallest detail.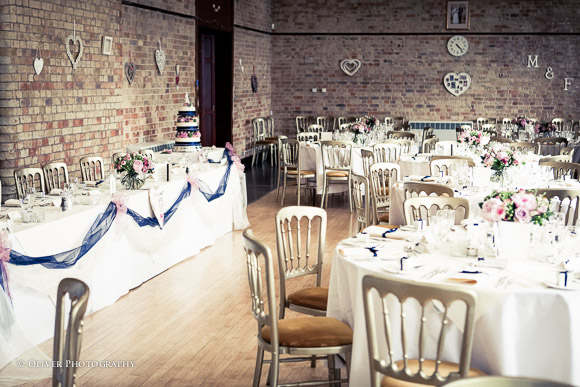 Bedford Hall is more than just a village hall. It is a place where you can have your wedding ceremony and reception at the same venue, in a charming and peaceful rural location, with all the facilities you will need to help you celebrate your special day. Making an appointment to view this venue is certainly recommended.