Surrounded by acres of magnificent parkland, the awe-inspiring stately home of Burghley House is a prestigious wedding venue, much sought after by couples and a favourite location for photographers. Built between 1555 and 1587 by Sir William Cecil, Lord High Treasurer to Elizabeth I, the house lies just under a mile south of the historic town of Stamford in Lincolnshire. It has 35 main rooms and 80 lesser ones, not to mention many bathrooms, halls, corridors and service areas.
The stunning gardens were laid out by Capability Brown and a herd of fallow deer roam freely in the great expanse of spectacular parkland. Can you imagine a grander, more romantic venue for a wedding?
Burghley has three licensed rooms where guests can party into the night, and a number of wedding packages for you to choose from. You are effectively going to be having the place to yourself for the number of hours of your booking, so you need to be realistic when it comes to the cost. Having Burghley House as your wedding venue doesn't come cheaply, and be prepared to pay a £1,000 deposit! You will also need to take out public liability insurance for the day of your wedding. This is a legal requirement because Burghley is a public venue, but you will get all the information and help you need from the staff at Burghley to organise details like this, so everything will go very smoothly.
The Burghley Wedding and Reception package is an eight-hour booking for 80 -110 people and includes the arrival of the bride and groom in the Great Hall or Orangery, later followed by drinks and canapés in the Rose Gardens. A tour of the State Rooms will entertain guests while the wedding photographer takes formal photographs of the newly-weds. A three-course wedding breakfast and evening reception is included. Guests can dance until midnight in the Orangery and take romantic walks in the floodlit Rose Garden.
The Burghley Reception for 80 – 110 guests is a similar package but this is a seven-hour booking and follows a church service. The Great Hall Reception is designed to follow a late-afternoon wedding. It is a six-hour booking with a three-course wedding breakfast and evening reception. The Orangery Reception, for 60-80 guests, is another six-hour booking, but this time an evening reception is not included.
For a more intimate occasion with up to 20 guests, the Summerhouse Wedding allows couples to hold their wedding ceremony in the summerhouse, which stands in beautiful private gardens. There are wonderful views of the lake and grounds and wedding photographers always use the setting of this three-hour event to take some amazing photographs.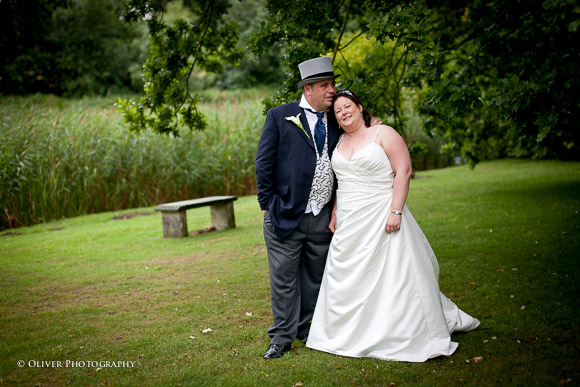 Long after your wedding you may find yourself looking at your wedding photographs and wishing you could visit Burghley again, and there is nothing to stop you. Visitors flock there when the house is open, drawn there by Burghley's many attractions and facilities. It is such a historic and spectacular setting, small wonder it has provided the backdrop for several films – most notably, Pride and Prejudice.
Knowing that, any bride who believes she has found her own Mr. Darcy will have the romantic, fairytale wedding of her dreams, thanks to the unspoilt grandeur, elegance and charm of Burghley House.