Greetham Valley is a family-run hotel situated not far from Rutland Water and a few minutes' drive from the A1. It has thirty-five bedrooms, a restaurant that offers fine dining, ample free parking and stunning views across the lakes and surrounding countryside. The hotel prides itself on its ability to offer a superb bespoke wedding service and has special offers for couples planning a wedding or other special occasion between the months of October and March.
Wedding Fairs take place at this venue twice a year and here you will find everything you need to help you plan your wedding, from wedding dresses and hairstyle ideas to stationery, table decorations and entertainment. The next Wedding Fair to be held at Greetham Valley is on Sunday, 29th September, 2013. There is also a special Wedding Menu Taster Evening on Thursday, 10th October.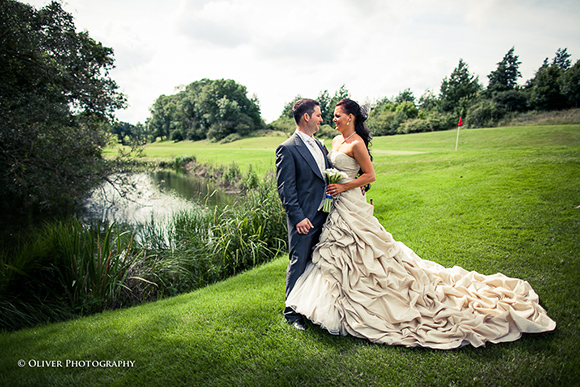 The hotel's Wedding Co-ordinator is always more than happy to provide details of these events and to discuss wedding arrangements with couples considering this hotel for their wedding venue. You can also have a guided tour of the place so you can see it for yourself before you decide.
Licensed for civil ceremonies, this AA three-star hotel is a contemporary venue with excellent modern facilities, but the staff know the importance of good old-fashioned attention to detail and courteous service.
Greetham Valley also has more facilities than most hotels, offering leisure attractions that include bowls, archery and off-road driving. It has two championship 18-hole golf courses and a fitness centre, and with local attractions like Burghley House, Stamford and Belvoir Castle so close at hand, small wonder that many guests return time and again. In fact, a bride and groom might want to take advantage of an on-site cottage or holiday lodge in which to enjoy a relaxing honeymoon surrounded by the lakes and woods of beautiful Rutland.