One advantage of choosing Hinchingbrooke House for your wedding venue is being able to reserve the grounds from 11 a.m. to midnight, so you and your guests can move around freely in this historic location, enjoy the magnificent scenery, and take wonderful wedding photographs.
Once the home of a thirteenth-century nunnery, in Tudor times a country house was built on the site. Queen Elizabeth I, James I, and Oliver Cromwell were among the house's more well-known visitors. It was the ancestral home of the Earls of Sandwich until the 1960s and played an important role in British history. Small wonder this magnificent venue has been used by the BBC and Anglia TV as a spectacular location for filming.
An experienced wedding venue, Hinchingbrooke House is licensed for civil marriage ceremonies and has so many lovely rooms to choose from you can have the wedding day of your dreams here. All the large, ground-floor rooms are perfect for ceremonies and the venue is happy to arrange everything to cater for your specific requirements. Please note that if you want to hold your civil ceremony here, you need to contact Huntingdon Registration Office to arrange it.
An upstairs reception room with a balcony will be set aside for the bride and groom for the day. What a wonderful place for the newly weds to stand together and look out over the magnificent grounds.
The venue will supply all the food to comply with the Food & Safety Act, 1990, so outside caterers are not allowed. However, as you would expect at a venue of this quality, the range of menus and wines is extensive, so you won't be disappointed. There is a minimum-spend policy of forty covers charged at £25 per head and all prices include VAT. Catering prices are reviewed each year.
If you require outside suppliers, such as wedding cake companies or florists, you can have access to the venue from 9 a.m. on the day.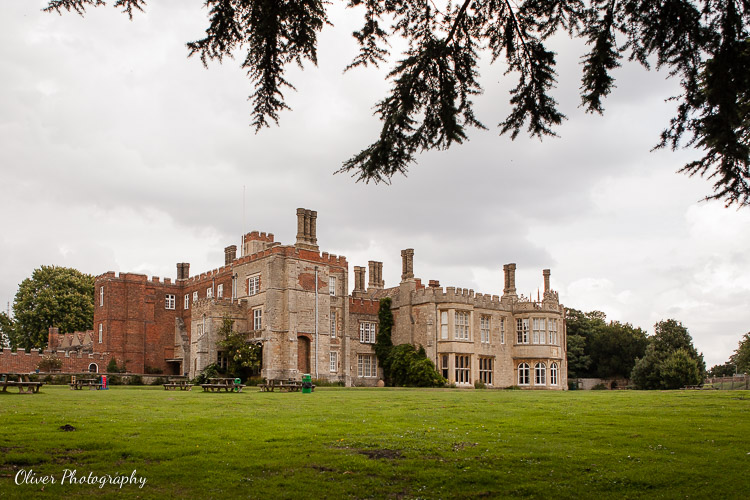 If this venue appeals to you, it is a good idea to view it first. They have an experienced wedding co-ordinator who will show you all the rooms and provide full details of what they offer. You will be allowed to have another look around the house afterwards by yourselves.
Three months before the wedding, the Functions manager will meet with you to discuss the catering, the use of the rooms, the seating plan, and the style of the ceremony. In fact, you will be guided through every aspect of the wedding and all your questions will be answered. It is important to the venue that everything is perfect on the day.
Perhaps you are planning a small, more intimate wedding? If so Hinchingbrooke House will be happy to oblige. You will be in safe hands whatever you decide. This venue also hosts wedding fairs where couples thinking about marriage can go for ideas and information.
As a wedding photographer, how would I rate Hinchingbrooke House?
The building itself is really stunning. Every single area has a unique atmosphere and it is ideal for beautiful wedding photos. I really enjoy photographing the weddings there as it makes my job really easy when it comes to having people pose for photographs. Natural light makes it even better; you might say they built it with lighting in mind. Very old buildings seem to have been created to take advantage of any natural light available so the interiors are always bright.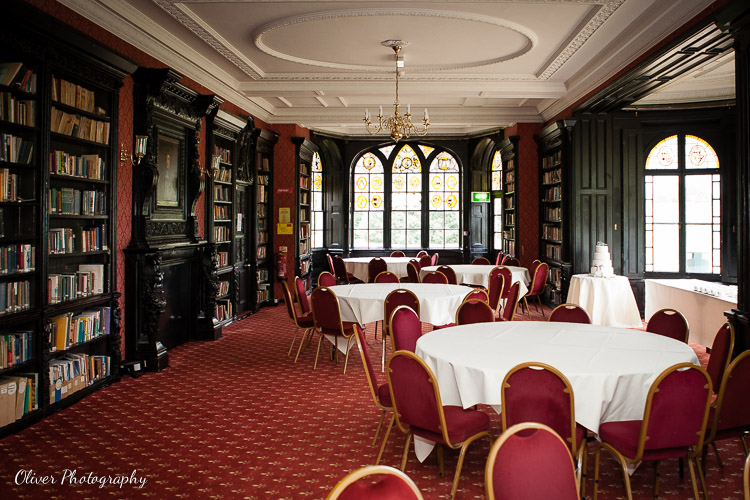 The grounds around Hinchingbrooke House provide an opportunity to try out different styles of photography as well, regardless of whether you are after some group shoots or romantic wedded-couple shots. There is plenty of space for both.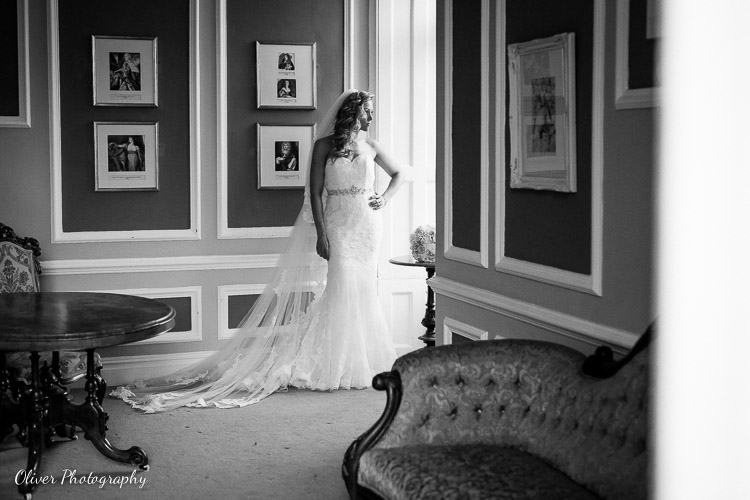 Another thing which I like about Hinchingbrooke House is the personnel there. They're very helpful, which is part of their job, but they also look after the wedding photographers. They will make sure you get a nice meal and plenty to drink. Unfortunately this doesn't happen at every wedding venue.
The Toast Master is the perfect guide for the wedding party, offering very sensible help. Without pushing too much he will make sure that everything is running well and you and your guests will have everything you need. His attitude, and most important his splendid outfit, will add a more exclusive feel to your wedding day.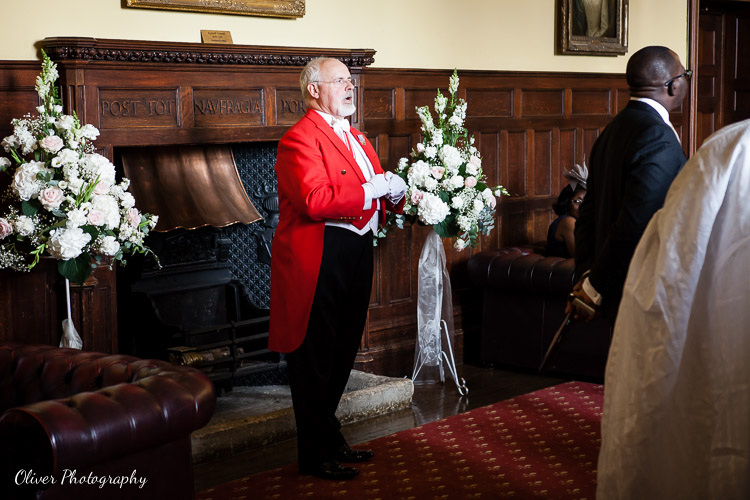 I would definitely recommend it for your wedding day. It doesn't matter if you are planning to have a big wedding or just a small intimate civil ceremony. People there are experts at what they do and will make sure your day will be as you would imagine it.
Hinchingbrooke House benefits from its location close to all major routes, so you and your guests will have no problems with access. It has excellent parking facilities too. This is an exciting venue with its own performing arts centre. The house itself is open to the public during the summer months such is its historic charm and beauty.
When you first enter the building you will walk through a Medieval gateway, transporting you back in time to a grander epoch. Your ceremony will be one of many great occasions that have taken place there over the centuries. Imagine how stunning your wedding photographs will be; a reminder of the special day you spent at Hinchingbrooke House, not only enjoying the wedding of your dreams in a spectacular location, but also adding one more thread to the rich tapestry of British history.