There are up to 250,000 weddings in the UK each year and every bride wants a special outfit for the big day. As a wedding photographer in Peterborough, I try to make every bride look as good as possible in her wedding photographs. I know that no matter how many photographs I take of the happy couple, it is always the bride and her wedding dress that will be the centre of attention. A wedding dress is going to be the best dress a woman is ever likely to wear and a great deal of thought, time and money will be devoted to it, turning the bride's dream of the perfect dress into a reality.
Getting married in a white dress is a tradition dating back to the sixteenth century, but only among the rich upper classes. It was Queen Victoria who set the trend for a white wedding when she married Prince Albert in 1840. Until then, royal brides had worn silver. Lesser mortals had merely donned their best dresses to get married in and chosen the colour they most preferred. After Victoria's wedding, wearing a white wedding dress became generally popular in the UK. A pristine, white dress is also a symbol of purity and maidenhood.
As with all other aspects of a wedding, superstitions have grown up around the wedding dress itself. It has always been considered very unlucky for a bride to make her own dress, and the groom must not see her in the dress until the actual ceremony. One superstition maintains that the bride should not wear the completed outfit before the wedding day, so the final stitch may be left undone until the last minute!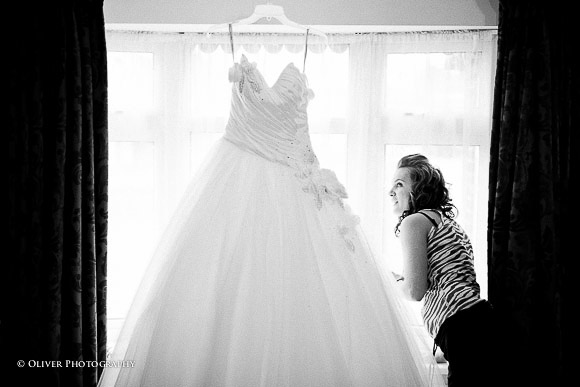 A huge industry has grown up around the business of getting married. If you are a prospective bride, there are plenty of wedding shops devoted entirely to the production of the wedding dress where you can have your dress designed, made, customised, altered and embellished to conform to your idea of the perfect wedding dress.
Money is the only consideration, because a top-class bespoke or designer wedding dress can set you back thousands of pounds, and that is before you have chosen your flowers, accessories and bridesmaids' dresses. The latter are traditionally of the same design and reflect the bride's ensemble. This stems from an old belief that it was necessary to confuse evil spirits, who wanted to attack the bride, by having her surrounded by similarly dressed young women.
The choice of fabric affects the look and feel of the wedding dress and how it moves. Taffeta, for example, is a crisp fabric with an old-fashioned appearance, while charmeuse is a lightweight material with a satin-like sheen. Chiffon is a transparent material made from silk or rayon and is usually layered over other fabrics, giving the dress a fairy-tale-princess quality. Tulle is a type of netting commonly used for veils, but if you require a more flexible fabric with a sheer finish, organza fits the bill.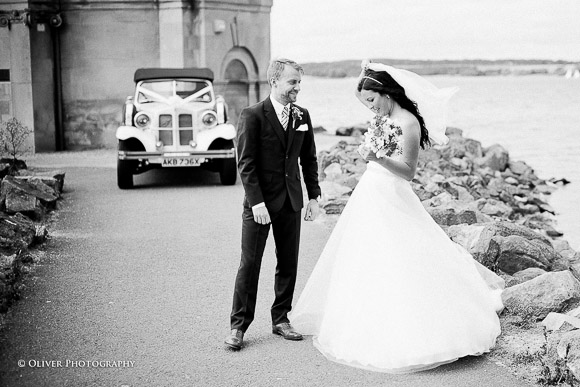 Clearly there is a mind-boggling selection of fabrics to choose from, so you will need the advice of a professional to get the effect you want – just as you will need the help of an experienced wedding photographer to capture the romance and magic of the finished gown in all its eye-catching glory.
Look no further than Oliver Photography, who will combine experience with expertise to faithfully record every detail of your beautiful wedding dress.