As a professional wedding photographer in Peterborough, I have noticed a growing trend these days for vintage weddings. Perhaps it is the speed at which we live now that makes us look back longingly to the past and want to recapture its style, elegant simplicity and slower pace. A vintage wedding dress can make a bride feel connected to the past, while at the same time she knows she is making her own special fashion statement in the present.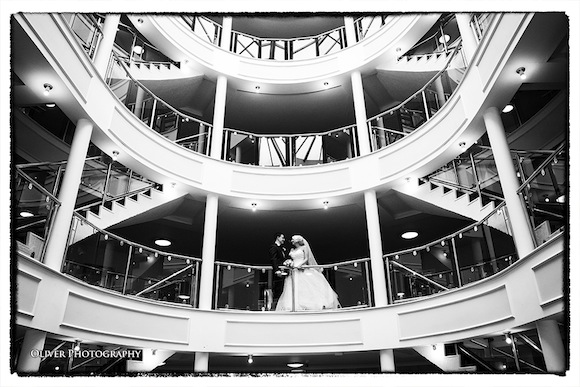 Vintage gowns with their silk, satin, lace, tulle and organza can be truly stunning and unique, and a professional wedding photographer can work with the bride to create the effect she wants on the finished wedding photographs. Vintage wedding fairs are held up and down the country, for those wanting everything they will need under one roof, but you can also find a wealth of help and information online and all from the comfort of your armchair.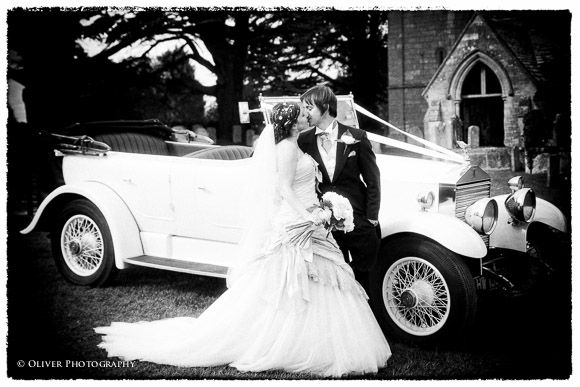 Many vintage wedding companies offer original garments that have been carefully restored. These one-off pieces are unique and you can guarantee that no-one else will be wearing the same outfit. You will also be giving these beautifully made vintage clothes a new lease of life. Most vintage companies stock a range of clothes from the 1900s to the 1970s, so all the bride needs to do is to decide if she wants to be an elegant Edwardian lady, a fun-loving 1920s flapper, or a glamorous movie starlet.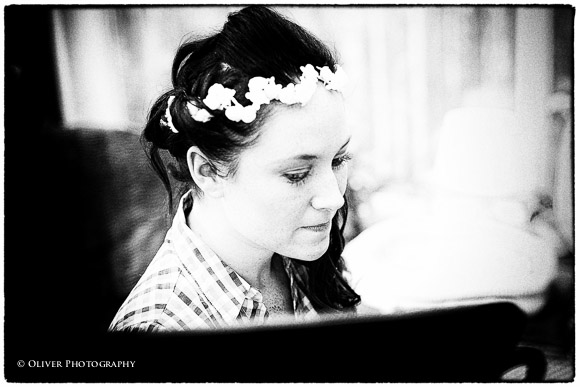 These original garments do tend to be very expensive, however, although the same companies also design their own collections of new clothes made to vintage specifications. But brides working to a smaller budget who want the vintage look can have fun looking on eBay or in charity shops for vintage clothes and accessories. This will work out a great deal cheaper, but one drawback is that modern sizes are frequently different from vintage ones, and if the clothes need alteration their often heavily embellished fabrics may require the help of a professional.
Second-hand vintage clothes probably won't have washing instructions either. If you buy from a vintage market or boutique, the seller may advise you. Otherwise, careful soaking and hand-washing in warm water with a detergent designed for delicate fabrics can be attempted. Rinse thoroughly and dry outside afterwards and use only a cool iron, if required.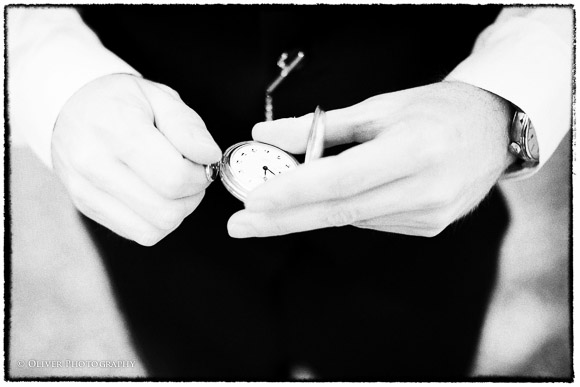 Why go to the trouble of a vintage wedding? Because you can create a unique effect with jewelled capes, feathers, tailored jackets, silk tassels, belts and sashes. Your wedding photographs will radiate the romance and glamour of a bygone era. There is also a lot of fun to be had, searching for other items to display at your reception to reflect the vintage theme. Look for companies online who make vintage wedding stationery, jewellery and accessories. Having a 1960s wedding? Then why not have your wedding stationery designed around photographs of The Beatles, for example? Your menu and music can also be chosen specifically to enhance the vintage feeling.
Make your wedding one of distinction and your wedding photographs a cut above the rest and opt for a vintage wedding!