This very popular Northamptonshire wedding venue should be booked early to avoid disappointment. Lying twelve miles from Peterborough and two miles from Oundle, this charming, thatched country pub, situated in the picturesque village of Ashton, offers a modern dining experience in a tranquil, traditional setting.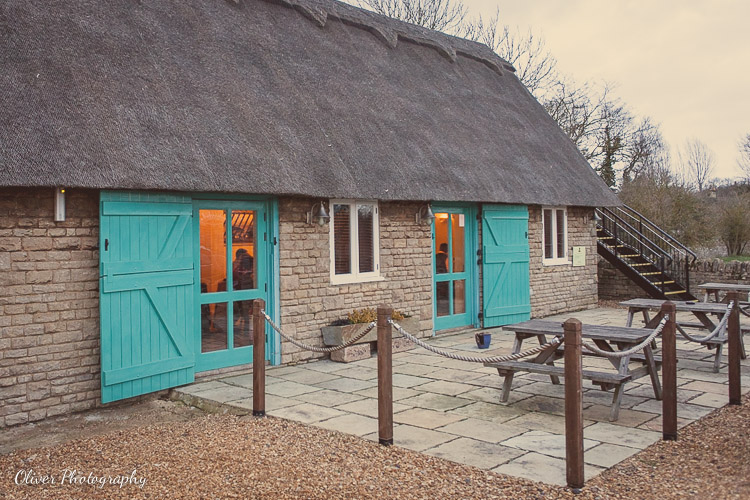 The Chequered Skipper has played host to wedding receptions and civil partnerships since 2008. Their function room – The Green Room – seats up to sixty people for a wedding breakfast, and is large enough to accommodate up to 120 for your evening buffet. A guest list larger than this can be catered for too; a marquee can be added to the venue to allow you to entertain up to 150 for a sit-down meal. The pub is happy to recommend marquee hire firms and other wedding suppliers. It is also licensed for live music and discos.
The venue has seen a few celebrities in its time. Until the 1960s it was called 'The Three Horseshoes' and was also a shop and post office. World-renowned zoologist, Dame Miriam Rothchild, gave the pub the new name of Chequered Skipper in honour of a rare breed of butterfly. Other famous people known to have lived in the area were actor Clark Gable, who was stationed at the nearby USAF airfield during World War II, drummer Ginger baker of 'Cream', and Chas and Dave who were frequenters of the bar in the 1980s.
In 1996 the pub was gutted by fire and had to be completely rebuilt. While the exterior was painstakingly restored, the interior was given a fresh more modern treatment, and the establishment reopened as a pub and restaurant in 1997. Now a family-owned business, this venue aims to help its customers have the wedding they want. Experienced staff can be relied upon to assist with all the planning for your big day. Individual needs and budgets will be taken into consideration, and bespoke menus can be drawn up to suit all tastes.
Why not arrange a meeting to explain your requirements. You will then be able to inspect this friendly and charming venue and see what it can offer you. As you fell in love with each other so you are sure to fall in love with this idyllic country pub and its lovely surroundings – a wonderful location for a day to remember always.