Wedding photographers are offered the perfect setting for taking wedding images, when their customers choose the Haycock Hotel as their wedding venue. Situated in the idyllic stone village of Wansford on the banks of the River Nene, the Haycock is one of the finest AA 3 Star hotels in the Peterborough area. This hotel's great character and old-world charm, not to mention its extensive and beautifully maintained grounds, provide wedding photographers with a superb backdrop for sumptuous wedding photographs that have a very traditional and luxurious quality.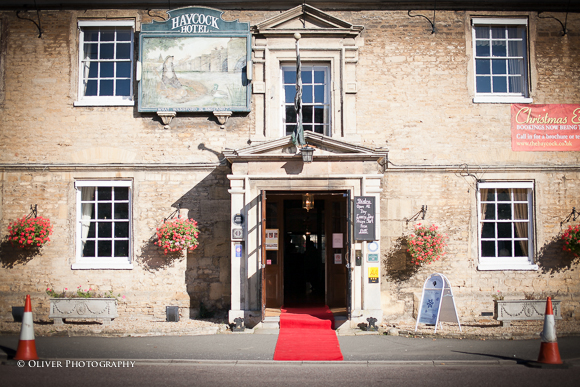 Surrounded by unspoilt countryside, this magnificent building is conveniently situated at the intersection of the A1 and A47 and is five miles south of the historic town of Stamford, and eight miles west of Peterborough. It also has direct access to the motorway and is only 80 miles from London. Once a seventeenth-century coaching inn, the Haycock has all the facilities expected of a modern hotel, with an excellent reputation for good food and friendly, efficient service. It provides great comfort while at the same time giving excellent value for money, and the hotel offers full wedding packages for couples working to a budget.
I always enjoy attending weddings at the Haycock. It has ample free parking, award-winning gardens and wonderful views across open countryside. The happy couple are always given the red carpet treatment when they arrive at the hotel's front entrance, and no one would miss this opportunity to take some very memorable wedding photographs. The bride and groom can be forgiven for feeling like celebrities as they pose on the red carpet outside this impressive old building, and why not, when previous guests have included Queen Victoria, before she became queen, and Princess Diana.
The Haycock Hotel has a wedding co-ordinator to help the bride and groom plan their day. Other features of its wedding packages include complimentary B&B for the newly-weds, access to the in-house hair and beauty salons, both before and on the day of the wedding, use of a silver cake stand and knife and the services of a toastmaster. The Haycock Ballroom seats up to 240 guests. A large, self-contained room on the ground floor with its own private garden, it provides a romantic and picturesque setting for your reception and wedding photographs.
Smaller wedding parties of up to 100 guests will find The Drayton Room the ideal setting for a civil ceremony. It is light and airy and has its own quiet courtyard. More intimate family wedding receptions of up to 60 guests will be very comfortable in The Barnaby, a traditional room with original features.
Whatever wedding package you choose you will have a day to remember at the Haycock Hotel and, with the help of Oliver Photography, you will have an album of very impressive and timeless wedding images that you will cherish forever.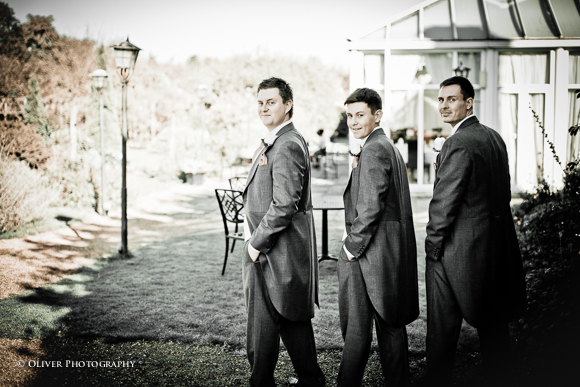 The Haycock Hotel
Wansford, Peterborough PE8 6JA
Tel. 01780 782223
Website: www.macdonaldhotels.co.uk