Wedding guests are always pleased to attend weddings at this particularly fine establishment. Built originally as a private residence in the 1840s, Stoke Rochford Hall is now a first-class venue for weddings, parties and conferences. It stands six miles from Grantham, Lincolnshire, and is a mere quarter of a mile from the A1. Fully refurbished during a three-year restoration project, this Victorian mansion has kept its original charm and grandeur but is now equipped with all the facilities expected by its twenty-first-century customers.
The Hall has an experienced wedding team who can provide you with an all-inclusive wedding package or a bespoke service. It really is up to you how you want your wedding day to be organised.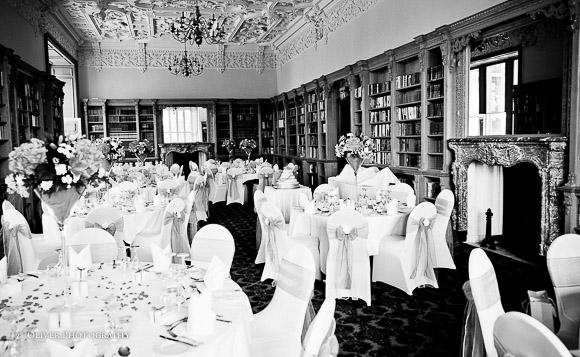 Features of the all-inclusive package include a three-course meal or buffet, red, white and sparkling wine, table decorations, the services of a toastmaster, and accommodation for the bride and groom, but you can upgrade any part of this package as you see fit. Perhaps you would prefer the table linen to match the theme of your wedding, for example.
You might like to have live music as you arrive at the venue, or a children's entertainer. The staff at Stoke Rochford Hall are more than happy to discuss any special requirements or extras.
You can expect the very best cuisine and service at this excellent wedding venue, with much of the food being locally sourced. You will certainly enjoy the fresh fruit and herbs from the Hall's own garden.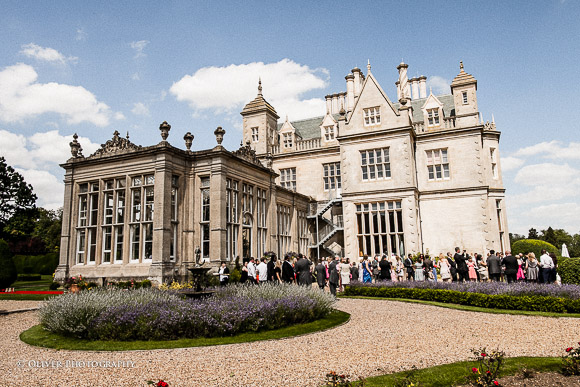 For your reception, there are three superb mansion suites to choose from – the Lincoln, the Stamford and the Oakham. These grand rooms, together with the landscaped gardens around the Hall, are guaranteed to provide your wedding photographer with plenty of perfect settings for your wedding photographs.
Stoke Rochford Hall also has rooms that are licensed for civil weddings and partnerships. The Orangery can accommodate up to 150 guests and is the ideal setting for a romantic summer wedding. The Rochford Room with its stunning views is perfect for a smaller and more intimate ceremony.
Stoke Rochford Hall has had a colourful history, having been requisitioned by the War Office in 1940 and used as the HQ of the Second battalion, the Parachute Regiment. It was in the library of this old, Jacobean-style building that plans were made for the 1944 Arnhem parachute drop, which ended so disastrously. The Hall went on to become a teacher-training college before a fire gutted the interior in 2005. It was restored by English Heritage at a cost of £12 million and now it towers proudly over its twenty-eight acres of parkland, as splendid inside as it is outside.
You need to see Stoke Rochford Hall for yourself to truly appreciate the beauty and grandeur of this historic building, so why not contact the wedding team and make an appointment? They will be delighted to see you and you will be delighted you have chosen this luxurious and very special wedding venue for your very special day.