Your wedding day will fly by. So many things will happen over such a short period of time that you will hardly remember most of it. After the wedding your memories will slowly fade away, but wedding photographs will keep those moments forever. The 21st century is a digital age and most of its photographers use digital equipment, but the real photograph is the one you can hold in your hands. My wedding album will make your pictures look even more stunning.
After the wedding I will edit your photographs and prepare them for showing to you. When we meet we will watch them on the 50-inch screen, where you will be able to see even the smallest detail. You will realise that it was worthwhile investing in your memories, and in your wedding photographer. You will get your disc home and watch it again and again. From this moment we will begin processing your album.
The wedding album has 30 pages which can hold about 70 pictures. Some of them are spread over one page; others with two or three per page. Each page is 12×12 inches/30x30cm in size and produced on Pearl Metallic photographic paper. I offer two background colours for the album pages, white or black, each 1.6 mm thick (and weighing 700 g). Everything can be bound in a high-quality leather product as well as eco leather, wood, or aluminum.
The possibilities are endless. You can choose the design, colour, material and texture. You can even match the colour of your wedding theme with the cover of your wedding album. I will show you samples of the cover and options for the design. If you are a creative person you will love it. Your wedding album can have additional graphic elements on the cover: laser engraving, images on metal, ceramic plates, stamps, as well as elegant, thick leather or wooden cases. We can add your names, reading, vows or any personal messages. It will give the album individual character and unique style. If you want to include your honeymoon pictures, I like this idea too.
I will suggest the photographs that would best create a beautiful wedding album. This option is very helpful if you are struggling to pick photographs by yourself. And believe me, you will. Every picture will recall your memories and it won't be easy to choose from the many beautiful wedding pictures you will get. In suggesting photographs I will be less sentimental and look through them from a different point of view. If you agree with my taste, I will create a wedding album layout and email you for your approval.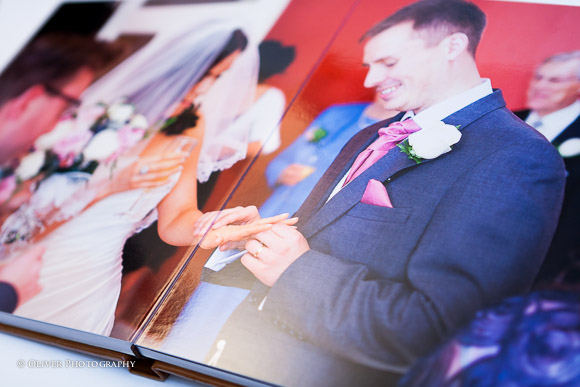 If you have even a small doubt, I will change anything you want. It will be your wedding album and that's why I want to make it exactly as you would imagine it. If you are a person who knows what you want, I will let you pick every single photograph to be printed on the pages of your album. I will then create the layout and wait for your opinion. I will make sure that the design meets your expectation.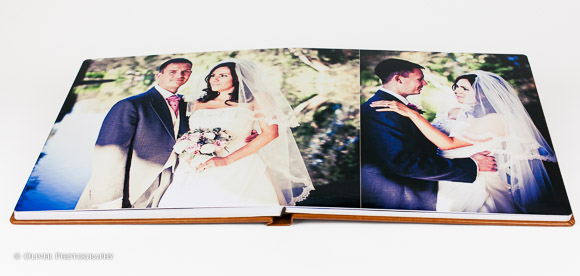 From the moment you pick the cover, colour and type, and you are happy about the wedding album layout, I will send it to get it printed. I just need a few weeks to have your album made and delivered. Please take a look at the design options and, if you want to see more, please don't hesitate to contact me and make an appointment. I can guarantee that you will love it.
Digital negatives are very easy to share, keep and copy, but the album is the best way to store your memories.